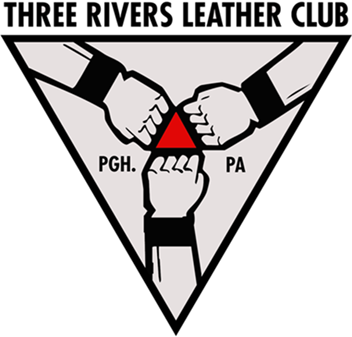 Three Rivers Leather Club is proud to announce Summer Jamboree, our club run, July 19-20-21, 2019. The location will be on a rural farm approximately 30 miles south of Pittsburgh, PA in the beautiful Monongahela Valley region.
Registration Fee $125
Use our convenient online Registration form and pay online, or download the PDF and mail it.

AMCC 189th meeting: Saturday, July 20, 2019 10:30AM

Host Hotel:
Hampton Inn & Suites – California University 200 Technology drive Coal Center, PA 15423 PH: 724-330-5820 Code: AMC.
Weekend Schedule
Friday, July 19, 2019
3:00pm-11:00pm
Registration Open
Dining Area
5:00pm-6:30pm
Welcome Happy Hour
Party Barn
7:00pm-8:30pm
Dinner
Dining Area
9:00pm-2:00am
Welcome to Pennsylvania Social
Party Barn/Fire Pit
9:00pm-12:00am
BDSM demonstrations and play
Dungeon Loft
Saturday, July 20, 2019
8:00am
Registration Open
Registration Tent
8:00am-10:00am
Continental Breakfast Bar
Dining Area
10:30am-11:30am
AMCC Meeting
Dining Area
11:30am-12:00pm
Lunch
Dining Area
12:00pm-5:00pm
Field Trips/Pool Party
Various
5:00pm-6:30pm
Happy Hour
Party Barn
7:00pm-9:00pm
Leather Banquet
Dining Area
10:00pm-2:00am
Barn Dance feat. DJ Tony Ruiz
Party Barn
10:00pm-2:00am
BDSM playtime
Dungeon Loft
Sunday, July 21, 2019
10:00am-12:00pm
Champagne Brunch/Farewell
Dining Area
FAQ
Q. What is this run going to be like?

A: The run is located on a rural farm approximately 30 miles south of Pittsburgh, PA in the beautiful Monongahela Valley region. The farm's famous "Party Barn" has a full bar/lounge/club setup, with an upstairs BDSM playspace. Meals, social hours, pool parties, BDSM demos and play time, as well as the AMCC business meeting, will all happen on the farm. Saturday night's party includes a set by current international Billboard Dance charting DJ Tony Ruiz. Attendees looking for a fun, relaxing weekend will find everything they need right here.
Saturday afternoon tour of Fallingwater slots have been filled.
Other afternoon adventures could be a motorcycle ride or visiting Ohiopyle State Park . Or stay poolside at the farm, organize a game of volleyball and socialize.
Q. Who can attend?

The run is open to anyone of any gender.
I hereby certify that I am 21 years of age or older and that I will abide by all rules and regulations pertaining to this event.
I will not use illegal drugs, perform illegal acts, or hold Three Rivers Leather Club, or participating venues responsible for damages or personal injuries to my personal property or self.
This is a private event; Three Rivers Leather Club, reserves the right to refuse admission or eject any person for any reason whatsoever.
Q. Are pets allowed?
A: Unfortunately no. There are several very friendly dogs on the property.

Q. What should I bring?
A: All meals, snacks and drinks will be provided with your run package. Our run will be a little more on the casual side than the formal side, although we'd love to have everybody dress in some eye-catching fetish wear for Saturday night's dinner and bar night. There is a clothing-optional swimming pool, but you will at least want to bring flip-flops and a towel if not a swimsuit. If you are RV and tent camping, you will need your usual supplies. Don't forget a folding camp chair to sit around the fire pit at the end of the evening! Please make sure someone from your club brings your club's colors! We'd love to parade and display them all for the weekend!

Q.: What are my options for accommodations?
Option 1: A block of rooms have been reserved Hampton Inn & Suites – California University 200 Technology drive Coal Center, PA 15423 PH: 724-330-5820 Code: AMC. Hotel is a 5 minute drive away.
We will have a shuttle van to take you back and forth from the hotel to the farm.
Option 2: is to camp at the run site for no additional cost. We have plenty of room for you to bring an RV or camping trailer, and secluded wooded spots to pitch a tent. Electricity, water, shower and bathroom facilities are at the run site, but there are no direct hook-ups at the camping area.
Q.: How do I get there?
A: For those driving, the hotel address is on their website when you make your reservation. A shuttle van will take you back and forth to the run site. For those coming directly to the run site to camp, you will receive the street address when you register. For those attendees flying into Pittsburgh International Airport, if you give us your flight information we will be happy to pick you up and drop you off. Just let us know!
Q.: I still have questions that haven't been covered here. What should I do?
A.: Send e-mail to info@trlc.net. We will aim to accommodate our guests as best we can, so let us know what we can do to make sure you have a great weekend!